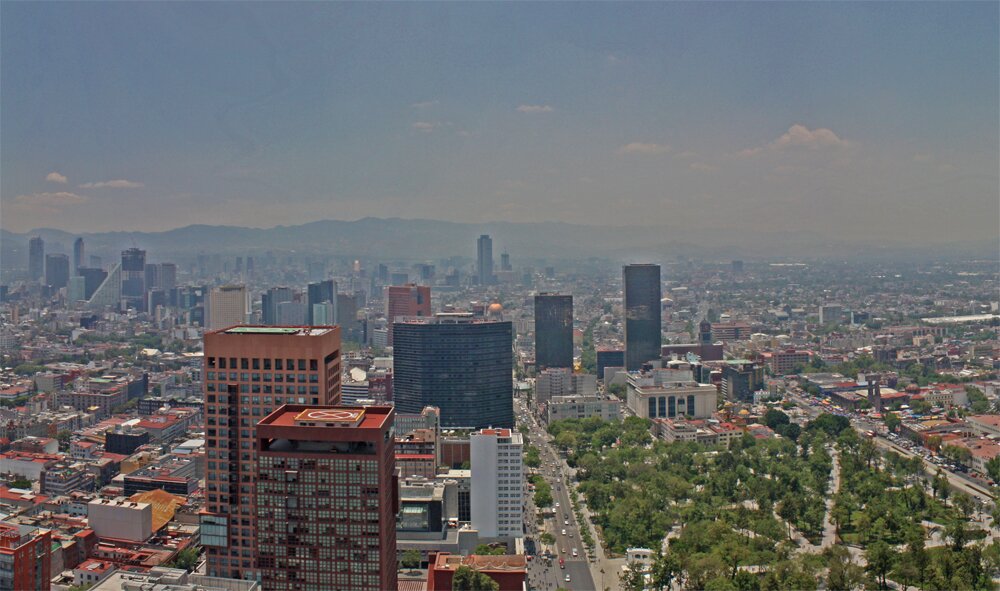 ABOVE: Mexico City, Mexico
The capital of Latin America's most valuable luxury market will be the next destination for the Panama Diamond Exchange's traveling roadshow, which will visit Mexico City from October 4 through October 6.
The delegation of Panama Diamond Exchange members will be led by Judy Meana, PDE Vice President, together with Lilibeth del Castillo, PDE Office Manager. Like previous roadshows, the primary objective will be to meet with key members of the local jewelry trade.
This is seventh PDE roadshow to visit a Latin American jewelry consumer market over a five-month period, with previous delegations traveling to Lima, Peru; Bogotá, Colombia; Guayaquil, Ecuador; Santiago, Chile; São Paulo, Brazil; and Santo Domingo in the Dominican Republic. The visits are part of the World Jewelry Hub's two-pronged outreach program in Latin America, which includes periodic diamond and jewelry weeks bringing buyers to the World Jewelry Hub in Panama City, as well roadshows taking PDE members directly into the region's most important jewelry markets.
A highlight of the visit will be a B2B networking event on October 5 at the Hyatt Regency Mexico City. Featuring a presentation about the World Jewelry Hub and its development program, the event will provide the opportunity for delegation members and key Mexican jewelers to meet and schedule one-on-one meetings.
With a population of almost 125 million, Latin America's second most populous country also boasts the region's second highest per-capita income, and a middle class that today numbers between 40 million and 60 million individuals. Luxury product sales stood at $14 billion in 2014, enabling the country to take the lead for the first time among the largest markets for luxury goods in Latin America.
"According to the Euromonitor International market intelligence firm, Mexico's luxury goods market increased by 11 percent over the past year, growing at rate that is five times faster than the Mexican economy itself," said Ms. Meana. "In fact, its luxury sales are expected to increase by 34 percent between 2014 and 2019, which will make Mexico one of the 10 fastest growing markets in the world over the five-year period. With jewelry and watches making up about 27 percent of those sales, this clearly is a most important prospect for the Panama Diamond Exchange and World Jewelry Hub."