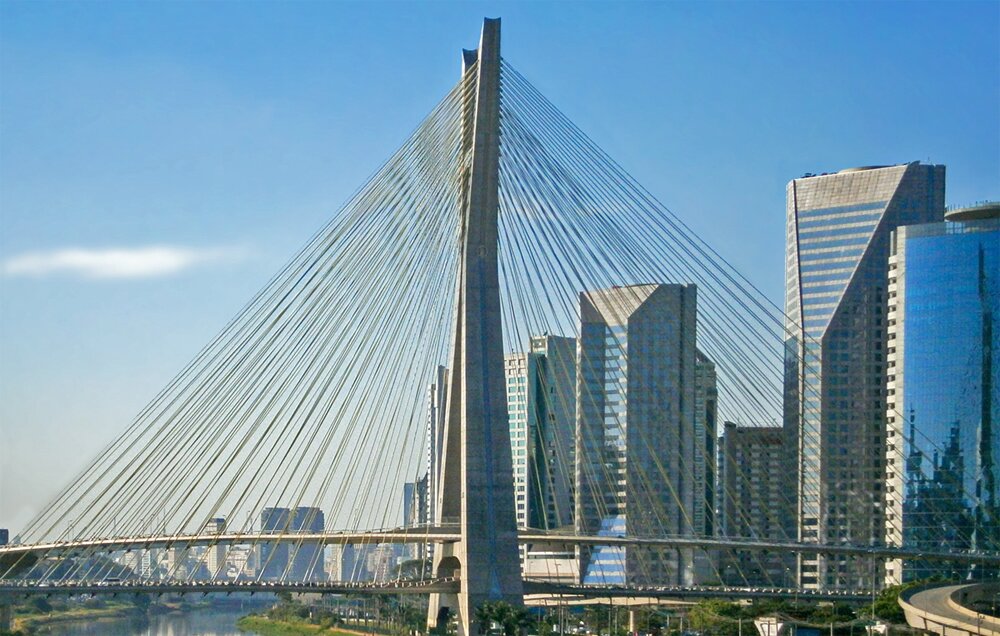 Continuing its tour of South America, next stop for the Panama Diamond Exchange's traveling roadshow is São Paulo, Brazil's business capital. The PDE delegation will be in town from August 12 to August 15, at the same time the city hosts Feninjer 2015, the country's largest jewelry trade fair.
To date, 10 companies with offices in the World Jewelry Hub in Panama City have registered to be part of the PDE delegation, which will be led by Ali Pastorini, Director of Marketing of the World Jewelry Hub and the personal representative of the WJH Chairman, Eli Izhakoff.
This is fifth PDE roadshow to travel to South America in the past two months, with previous delegations visiting Lima, Peru; Bogotá, Colombia; Guayaquil, Ecuador; and Santiago, Chile. The visits are part of the World Jewelry Hub's two-pronged outreach program in Latin America, which includes periodic diamond and jewelry weeks bringing buyers to the World Jewelry Hub in Panama City, as well roadshows taking PDE members directly into the region's most important jewelry markets.
A highlight of the visit will be a B2B networking event on August 13 at the Renaissance Hotel São Paulo. Featuring a presentation about the World Jewelry Hub and its development program by Ms. Pastorini, the event will provide the opportunity for delegation members and key Brazilian jewelers to meet and schedule one-on-one meetings.
With the largest industry and market in South America, Brazil is home to a jewelry sector that comprises approximately 22,000 companies, generating close to 40,000 jobs. The local jewelry and watch market registered revenues worth $2.6 billion in 2014, and is forecast to achieve a value of $3.5 billion by the end of 2019. The country is also an important producer of rough gemstones, including diamonds, precious metals and finished jewelry, with exports approaching $3 billion in 2014.
"Brazil is a powerhouse on an international scale, and as such is a key element in our business development program," said Ms. Pastorini, who herself is a native of country. "The potential synergies that exists between its jewelry sector, the Panama Diamond Exchange and the World Jewelry Hub are multi-faceted. With our ability to supply a range of jewelry and gemstones that is unprecedented in Latin America, we can help's Brazil jewelry manufacturers and retailers strive to achieve their full potential. At the same time, our dedicated facility in Panama City will serve their exporters in reaching the international markets."
Among the PDE member companies thus far scheduled to join the PDE Brazil roadshow are: Diamante Grupo, DHV America, Dianco, Interjewel, Kiran Jewels (Gemdiam), Niru Group, Ofer Mizrahi, Panamis Diamonds, PSD Diamonds.