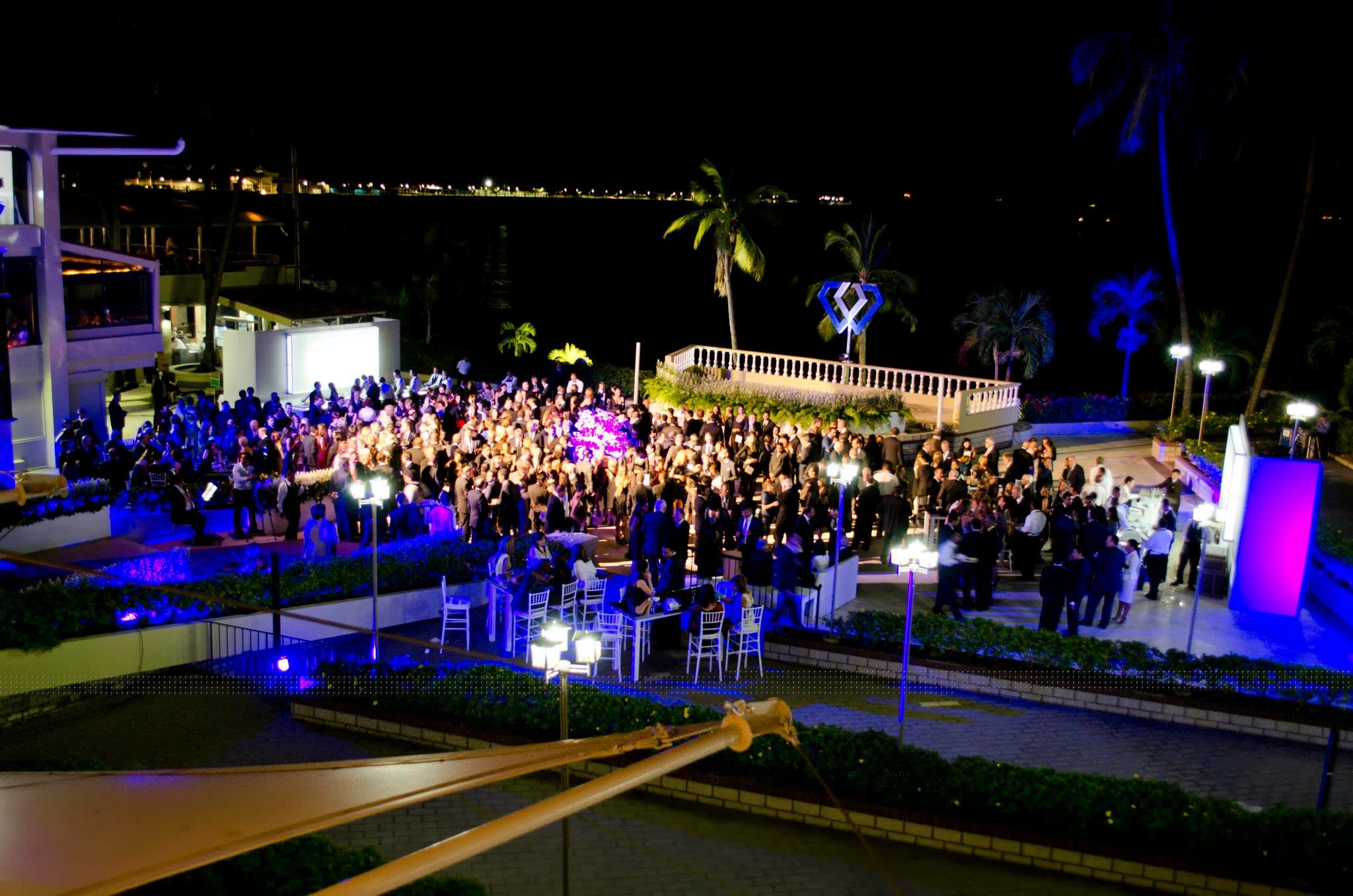 Senior ministers and officials in the country's government, the leadership of the world diamond and jewelry industry the first designated trading center for the diamond, colored gemstone and jewelry trades in a region that includes South and Central America, Mexico and the Caribbean. At its center will be the Panama Diamond Exchange.
In his address to the 550 guests at the gala dinner, Eli Izhakoff, Hon. Chairman of the PDE Board of Directors paid tribute to the nation of Panama. "Panamanians, I have learned, are a proud and patriotic people," he said. "But they also have a remarkable sense of their role in Latin America, and have translated that into becoming one of the most vibrant economies in the region. It is no coincidence that more than 100 leading international corporations – including household names such as Dell, Hewlett Packard, General Electric, Proctor & Gamble and Caterpillar – selected to make Panama their regional headquarters. And, now, to that impressive list we will add the Panama Gem & Jewelry Center, anchored by the Panama Diamond Exchange."
Panama's role as a business center and a gateway to Latin America was also emphasized by Alberto Vallarino Clement, Chairman of Grupo Verde Azul, which together with Grupo Los Pueblos are developing the Panama Gem & Jewelry Center. "All my life, I have been a firm believer in Panama's ability to compete on the international stage, together with international corporations," he said. Enterprises like the Panama Gem & Jewelry Center are proof that the country is achieving its historic destiny, Mr. Vallarino added.
A highlight of the gala was the selecting of a recipient among the dinner guests of a 31,000-euro set of black and white diamond jewelry, donated especially for the launch by the Italian jewelry design icon, Roberto Coin. The name of the lucky individual, a jewelry designer from Venezuela, was plucked from a glass bowl.
View scenes from the launch of the Panama Gem & Jewelry Center, March 16-18, 2014, including the Latin America Diamond & Jewelry Summit.